Senior Corporate Development Manager (m/w) [#538]
You want to contribute to our mission to make the gym work for everyone and help us to establish eGym as the number one fitness solution in Europe and the US? You are a highly analytical person with great communication skills and have experience in Mergers & Acquisitions or Strategy Consulting? Then join our Corporate and Business Development team in Munich, Germany!Your daily workout
Reporting to the CFO, you evaluate potential acquisition targets and support eGym's Executive Committee in implementing our M&A strategy
You support the CFO and CEO on all Corporate Development / Corporate Finance related projects and activities incl. M&A and fundraising
You drive elements of the M&A process like due diligence, market research, financial modelling and integration planning independently with little supervision required
You work with the management of eGym and the acquired companies on all aspects of post-merger processes
You manage a team of Business Development experts who drive strategic projects within eGym and help them to prioritize and achieve their goals on high-impact projects
Your fitness level
You hold a Bachelor's or Master's degree in business, engineering or similar, an MBA is a plus
You have at least 4 years of strategy consulting, corporate finance, private equity or corporate development experience. Experience in B2B businesses is a plus
You have gained first experience in team management, are confident to work independently but also in a team
You have strong analytical and communication skills and combine these with a superior business sense
You are fluent in English and German
You have deep know-how in Excel and PowerPoint
Your training equipment (visit us on glassdoor or kununu )
Join the innovation leaders in the fitness and health industry
Be part of a fast-growing, and well-financed German technology company leading the digital transformation within its industry
Develop your skills with varied, challenging tasks and regular feedback to benefit from a steep learning curve
Be part of a modern company culture where talent and passion is welcomed, appreciated, and part of the decision making process
Your Personal Trainer
Our aim is to make fitness training easy for everyone! We believe in digital and cloud based solutions that integrate with our own smart fitness equipment for gyms and other fitness facilities. We contribute to our B2B client's success by supporting their customers in being healthy, happy and fit. We are applying innovative technology to a huge and expanding health crisis. As obesity related issues and general medical costs continue to rise, the need for a fitness solution that works for everyone becomes ever more important.

Apply now at jobs@egym.de (CV, certificates, references, salary expectations and earliest start date in one PDF file) and specify the job ID #538.
Contact: Veda Sayakoummane
For further information: https://career.egym.com/
This data protection statement applies for the application process.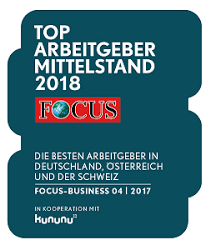 ---